language (Raku Raku Wrench High-power Type For φ19 captip (taper φ14 spec))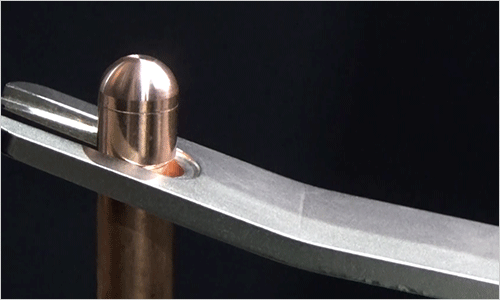 Raku Raku Wrench is a wrench designed only for replacing Cap Tips. The cap tip is removed based on the principle of lever.
We have wrenches for each size, available for cap tip size Φ9/Φ12/Φ13/Φ16/Φ19.
Enables easy replacement of Cap Tips.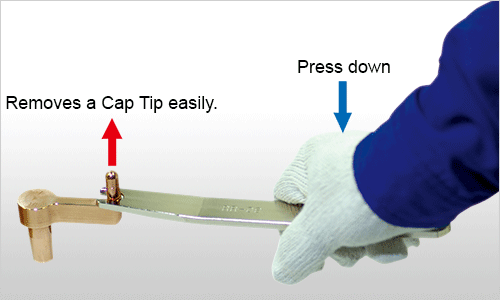 Effective in manpower reduction.
Prevents Shanks from abrasion, and is cost-effective.
Cutting costs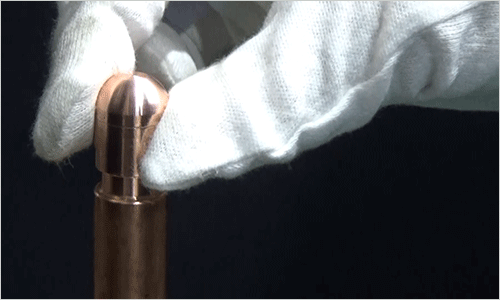 Unlike pipe wrenches, it prevents shank taper part from abrasion, and it is cost-effective.