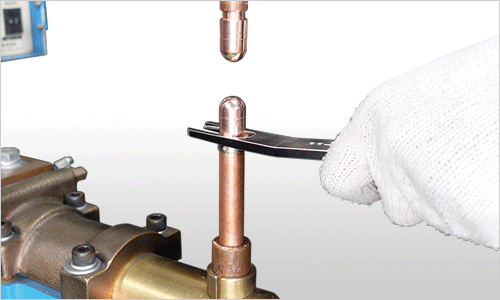 Straight Shank with Ring designed to reduce wear on the shank shoulder when using a Raku Raku wrench.
Hardly damaging the shoulder part.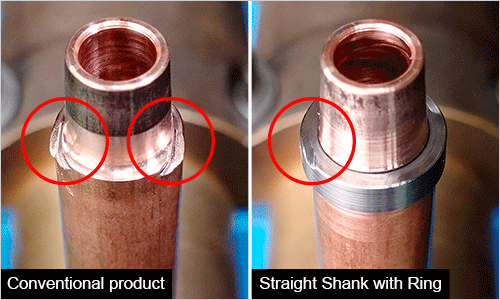 Durability is improved by attaching a ring to the shoulder of the shank.
Protects the shank shoulder from wear caused by using of a Raku Raku wrench.