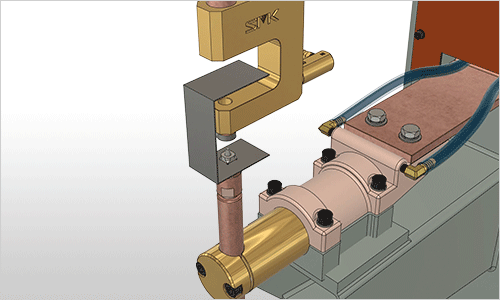 C type holder is suitable for nut and bolt welding to a U-shaped workpiece.
- Registered design
Reduce deflection at the time of pressing.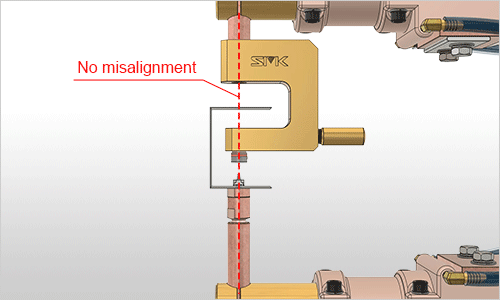 For L type holder, if center to center measurement is long, the amount of deflection increases during pressurization. For C type holder, the upper and lower holder parts and electrodes are coaxial so the deflection is reduced during pressurization.
Insure good quality welds.
Channel type workpiece allowable size as a guide.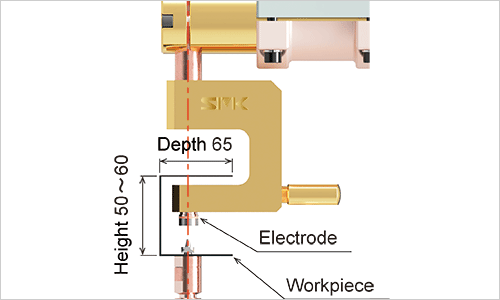 Example of use
Height (inside dimension) up to 50mm~60mm x depth (inside dimension) up to 65mm
Custom-made is also available. Contact us for detail.