Mamecon Tip is designed to use by attaching to the Mamecon Adapter.
The standard contact tip is one-piece, but this tip is divided into two parts.
When the nose geometry is worn out, only Mamecon Tip needs to be replaced and the Mamecon Adapter can be used continuously. This will save resources and reduce costs and waste volume.
- International patent - International design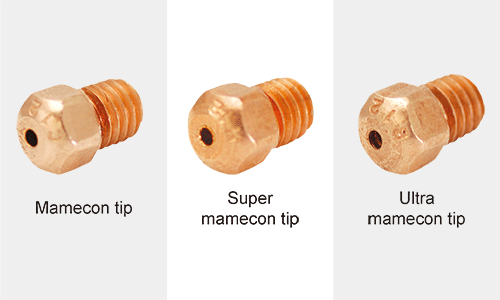 ■Mamecon tip
CrCu

■Super mamecon tip
ZrCrCu
※Abrasion resistance

■Ultra mamecon tip
BeCu50
※High abrasion resistance